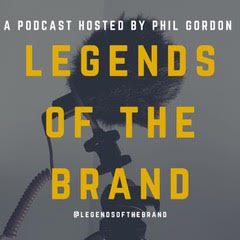 Legends of the Brand: A Podcast Hosted by Phil Gordon.
A look at the people behind the brands; the characters, stories & insights that combine to make up the personality of many of the brands we know.
About Phil Gordon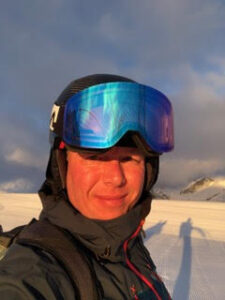 Born and raised in Canada just outside of Toronto, I've always enjoyed the snow (you kinda have to living there!! ?) and fell in love with skiing around the age of 13. In some way or another I've been involved with the sport for over 3 decades; teaching skiing part time in Ontario, and then full time in Whistler from the Mid 90's to early 00's, where I made life long friends from around the globe and learned to love the mountains.
After moving to the UK and working for various companies, the opportunity came up to work with a dedicated group of Snow Sport enthusiasts in the Buying Department of Snow+Rock.
Fast forward a number of years and as the Snowsports Hardware Buyer myself, every year I had the honour of trying and testing the latest and greatest hardware from all the major brands. The tough thing was always choosing.
In my role as Snow+Rock Hardware Buyer I was afforded the opportunity to work with so many amazing brands and meet so many incredible people that during the challenges of Covid and missing the industry I love – I started a Podcast where I could share with all listeners the stories and characters in our amazing community.
I mean, who doesn't love sharing with their friends and families adventures from the slopes?
If you fancy a listen, the link to the podcast and all episodes of our First Season is below.


Like us on Facebook at https://www.facebook.com/legendsofthebrand or Instagram at https://www.instagram.com/legendsofthebrand/
If you have any questions, please email Info@legendsofthebrand.com.